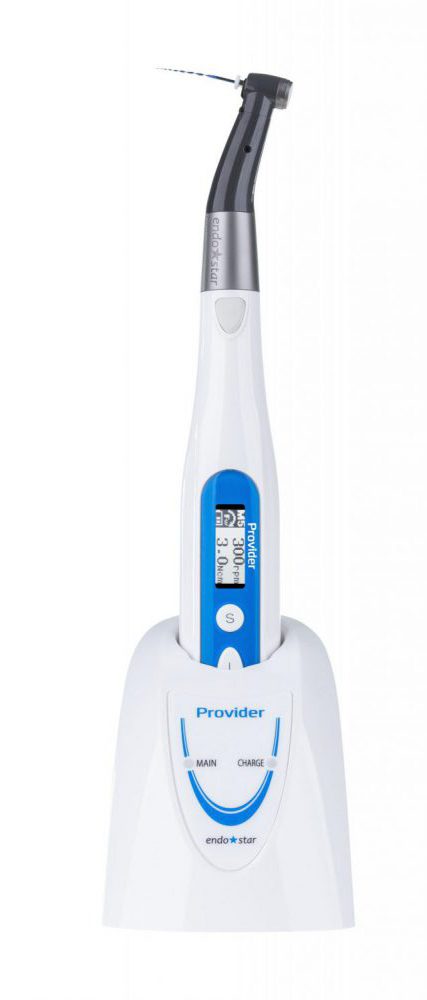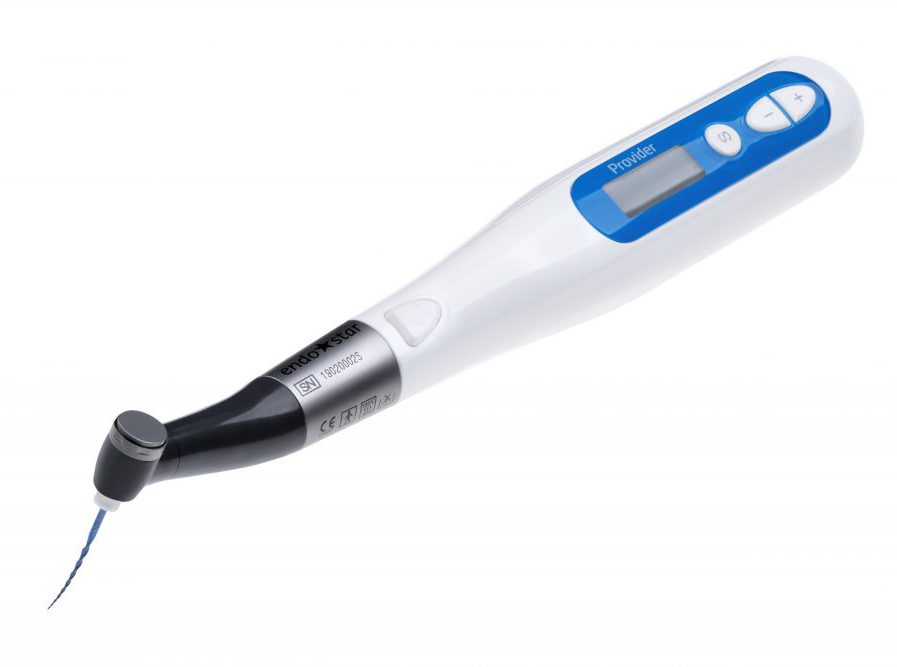 Endostar PROVIDER
Cordless endodontic handpiece
Compact, cordless endodontic handpiece, featuring two types of movements:
Rotation (standard right-hand rotary motion)
OTR (patented by Morita, remarkably safe, reduces risk of file fracture).
The intelligent and intuitive handpiece
Compatible with apex locator Endostar NAVIGATOR.
Provides you with the right type of movement, depending on root canal morphology. This drastically increases safety and reduces preparation time.
Why should you choose Endostar PROVIDER?
Japanese quality and precision.
Personalized speed and torque presets.
Perfectly balanced and ergonomic design.
Works with most systems available on the market.
It's safer with OTR!
OTR (Optimum Torque Reverse) is an innovative type of file movement patented by Morita, aiming to minimize the risk of fracturing/jamming the instrument inside the canal.
Combines the advantages of reciprocal and rotation movement
The type of movement changes depending on the resistance measured inside the canal, which provides additional security during root canal preparation.
Helps prevent jamming and fracturing of
Reduces tool
Reduces preparation time.
OTR – how it works?
The strain generated on the file during canal shaping is constantly measured. If these forces are too large, the file will rotate 90 degrees to the left and then 180 degrees to the right and will continue on with reciprocal movements until resistance drops to a safe level and rotation can be resumed.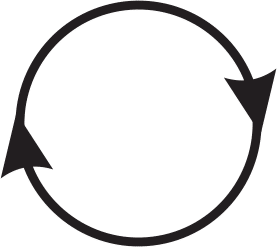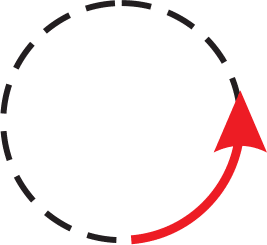 The file will rotate 90 degrees the opposite direction when torque is exceeded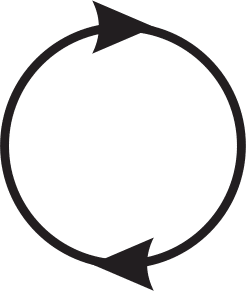 Normal rotation resumes when torque value drops
Significant difference
New, unique properties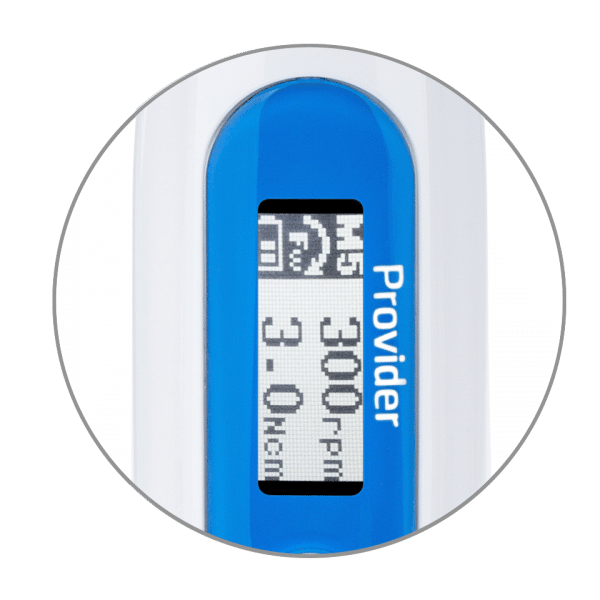 LED screen
Clear, rotating and color LCD display with visible battery level. The display changes color depending on the change in torque and the location of the file tip. Torque changes are displayed both on the scale and by changing the color of the backlight.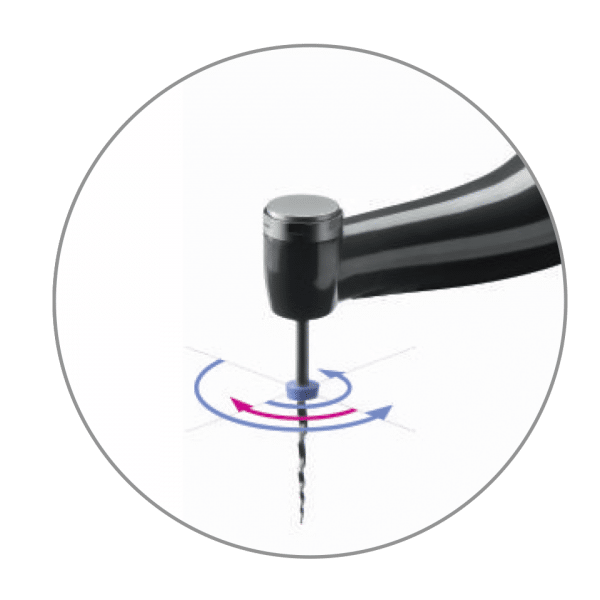 Intelligent OTR movement
This device has automatic functions that control speed, direction of rotation and torque, which significantly improves the accuracy and safety of root canal treatment.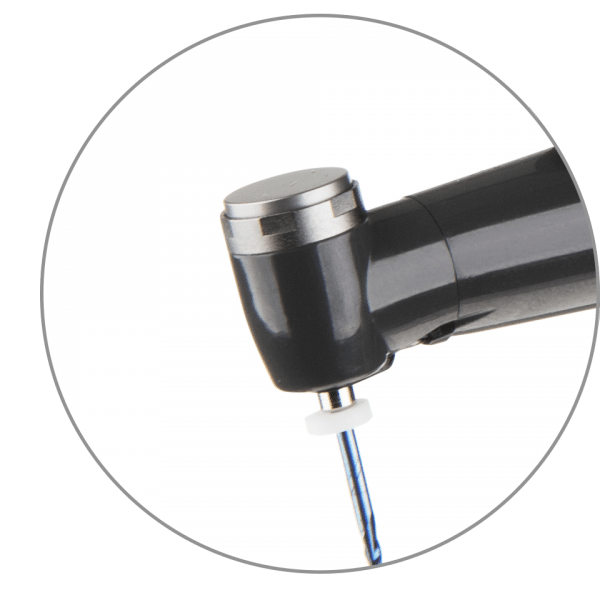 Convenient design
Small, compact head only 9 mm - easy access and better visibility of the channel mouth and the bottom of the chamber.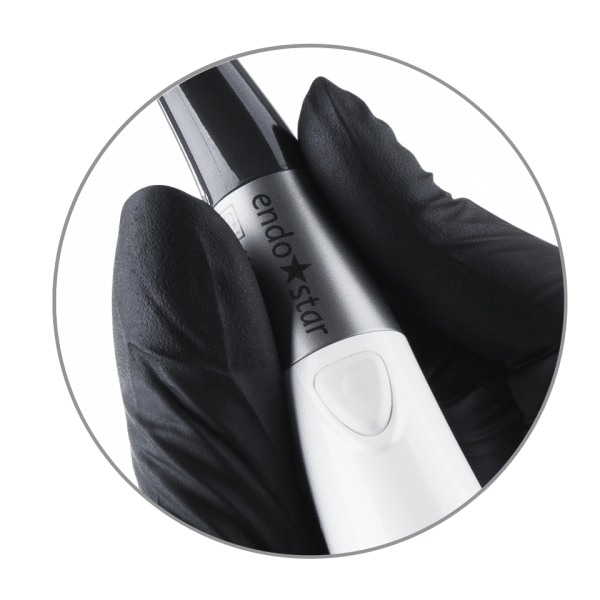 Perfect weight
Lightweight (100 g) and ergonomic - reduces fatigue.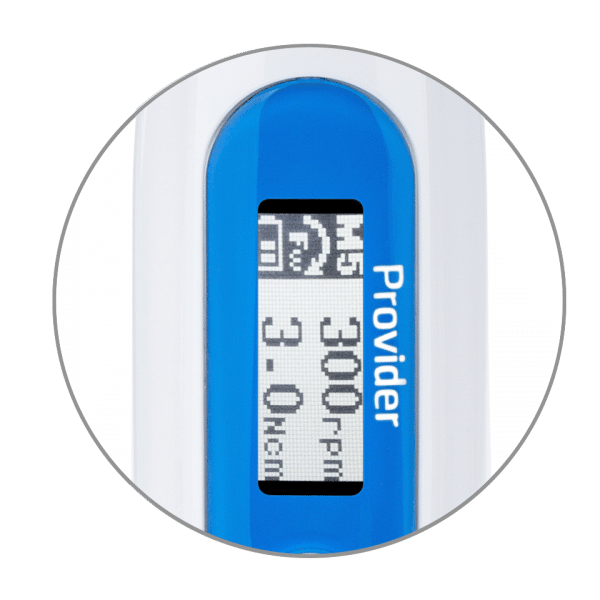 Working time
Exceeded battery life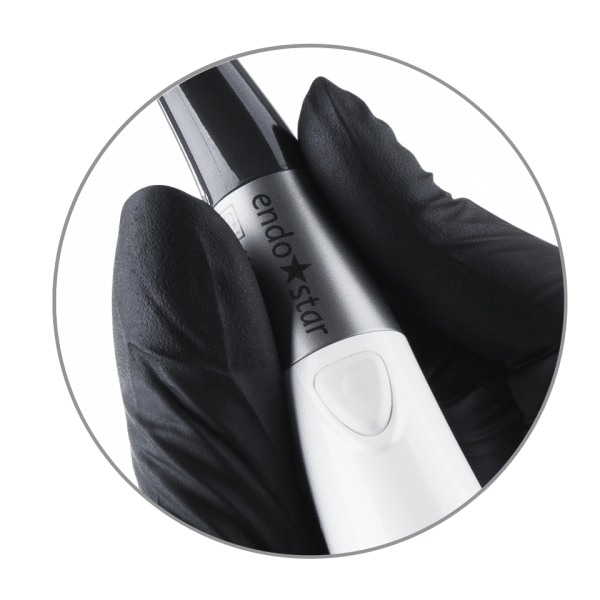 Versatile
The device is suitable for right-handed and left-handed operators.
Endostar Provider, set
EPROV
Endostar Provider head w/ built-in electrode (contra angle), 1 pc
Endostar Provider motor handpiece, 1 pc
Endostar Provider charger, 1 pc
Additional accessories (to be purchased outside the set)
Handpiece rest, 1 pc
EA6961-013
Transmission cable, 1 pc
EA6970-006
Built-in electrode with guide bar, 1 pc
EA6907-011
External file electrode (with cap and guide bar), 1 pc
EA6970-001
Endostar Provider motor handpiece, 1 pcs
EA6970-003
External File Electrode, 1 pc
EA6907-010
Lithium-Ion Battery, 1 pc
EA6440-820
Endostar provider charger, 1 pc
EA6970-002
Power supply cord, 1 pcs
EA6970-800